WRITER OF FAST-PACED ACTION THRILLERS
"SOMETIMES REVENGE JUST ISN'T ENOUGH"
About Alan McDermott
When I pick up a book I want it to keep me gripped from start to finish and be something I can relate to. I couldn't see myself delivering that with a science-fiction or romance novel. I could try, but I know I would soon get bored with it. If the subject matter doesn't interest me, I can hardly expect my readers to become engrossed. I think it is important that you write about what you love.
Alan McDermott is a husband, father to beautiful twin girls, and a full-time author. Alan lives in the south of England, and in 2014 he swapped writing critical application for the NHS to penning thrillers that have gone on to sell over a million copies. His debut novel, Gray Justice, was well received and earned him membership of Independent Authors International. That book launched in July 2011, and by the time he'd written the follow-ups, Gray Resurrection and Gray Redemption, it had attracted the attention of a major publisher. Alan signed with Thomas & Mercer in 2013 and has now written seven novels in the Tom Gray series and a spinoff called Trojan, which was shortlisted for ITW Best E-book Original Novel award 2018. Alan also has four books in the Eva Driscoll thriller series as well as three standalones.
To know that someone has read my work and really enjoyed it is what keeps me writing!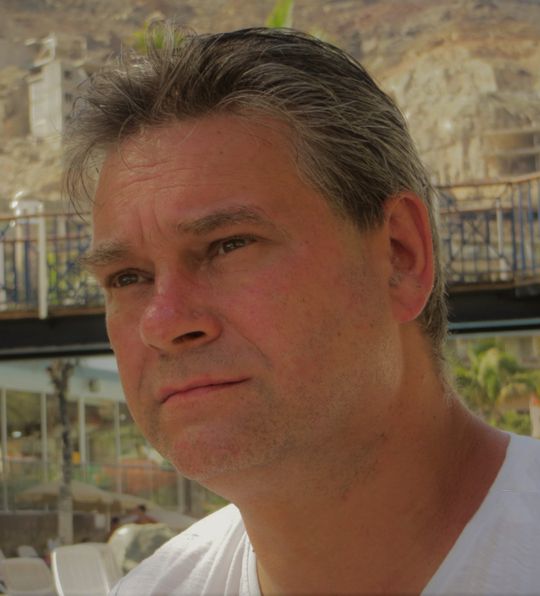 As an Amazon Associate I earn from qualifying purchases.
What the readers think
Gray Justice
"Very enjoyable, just long enough to keep my attention. I will definitely read the next book, loved the ending without giving anything away!! One of those books that you look forward to picking up. If you like Jack Reacher type, you'll like this!!"
Gray Justice
"One of those stories where the hero does just what you wish you could do in the same circumstance, God forbid you found yourself there. Clever, heartbreaking and action packed. Very well written. Can't wait to find out what Gray does next."
Gray Resurrection
"This second novel by Alan Mc Dermott is a real cracker. Tom Gray is taken hostage and reacts in the only way he knows when, with the help of his ex SAS buddies, bullets fly. A thrilling first rate yarn, full of twists and turns as Tom's secret service boss, who has his own personal agenda, seeks to have him and his team killed."
Gray Redemption
"How on earth this author can keep taking the plot to the next level I will never know! I have been thoroughly entertained from start to finish. The characters are so believable I can literally picture them conversing together and can feel their bond. Can't wait to start book 4."
Gray Salvation
"I truly was worried that I might be let down after enjoying each of the earlier Gray novels but I was not disappointed. It just meant that I lost more sleep because I just had to get through each encounter. The trouble is each problem/horror/joyous moment links so well that it's difficult to know when to put the book down."
Trojan
"Brilliantly written, topical story, bang up to date, with a worrying connection to what is happening right now in the real world around us. Really hard to put this book down, must turn the page.....it grips....."
Run and Hide
"Alan McDermott has excelled himself! Run and Hide, the first Eve Driscoll novel, proves to be an excellent yarn. Set in the USA, this fast paced , gritty story not only introduces new, hard nosed characters but leaves you desperately wanting to read the next adventure with Eve Driscoll. This book is harder to put down than the Tom Gray series!"
Gray Retribution
"I thought this book was actually the best in the Tom Gray series. It was a roller coaster of a read where I felt different emotions throughout the book from frustration at some of the characters to heart felt sadness at the tragic loss of an important someone. The last three chapters had me hooked and I could not put this book down. Emotional, exciting, gripping and a thoroughly good read."
Gray Justice
"On recommendation from my daughter read this book and it did not disappoint. It had me hooked from the start and I felt for the character of Tom Gray and his personal struggles. Such an unusual plot with twists and turns - and still did not expect the ending. Set up nicely for the next book which I have already downloaded. Sunlounger, glass of wine lets see what happens next for Tom Gray!!!"
Gray Resurrection
"I wasn't sure this book would be for me. Well Alan McDermott proved me to be wrong. So well written, so descriptive, easy to follow even though. Well it isn't really my first choice of subject matter, but somehow the writer had me from the very start. I loved the characters depicted in the story. I will read more by Alan McDermott."
Gray Vengeance
"A brilliant read. I have read a good number of 'Gray' books by Alan McDermott and I have yet to find a mediocre one. Anyone who enjoys mysteries with a little bit of international terrorism thrown in will absolutely love this book."
Fight to Survive
"First book I have read by this author but certainly not the last. Kept me gripped from start to finish. Very knowledgeable of the subject & the suspense was high-level which meant I just couldn't put it down. Looking forward to downloading more of his books. A definite must ."
Seek and Destroy
"Am a huge fan of this author and he did not disappoint again. A thrilling book from start to finish and really didn't want to put it down at all, loved the storyline and can't wait for the next instalment in this series. Had a bit of a tearjerker moment towards the end of the book you feel like you the know the characters but am not gonna spoil any storyline for anyone but for me this is a well worth read, great storyline and a book I couldn't put down I loved it!"
Signed Paperbacks
Books make great gifts, whether it's for Christmas, a birthday, or just to show someone you love them. If you would like to purchase signed paperback copies of any of my books, please use the contact form below. Let me know which books you would like and I'll get back to you as soon as I can.